About
I see you have visited my blog. If you are looking for some insight about some things, then you have come to the right place.
Here, you can read some helpful insight from a self proclaimed commentator who doesn't want to miss out on anything. I love observing and sharing my thoughts about some important happenings and everyday activity. It'll be great if you also share your ideas with me and let's have a chat.
Powered by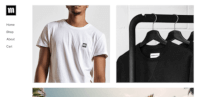 Create your own unique website with customizable templates.